Meet us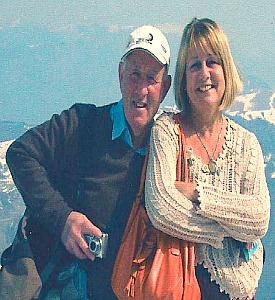 Having realised some years ago that "Life is Not a Rehearsal" I decided to share my love of theatre, travel and the arts with other like minded people and on the demise of Theatregoers (a company where I did my training) 15 years ago I decided to branch out on my own and hence TheatrePlus was born. Since then the group has gone from strength to strength and other than some snatched personal holiday time, I have arranged at least once a week, many and various events, including some wonderful theatre performances, and different and adventurous holidays.
Whilst a busy occupation at all times, I consider myself to have a wonderful and satisfying job, and ably helped by the "longest serving' apprentice in the world, my hubby Alan, my life is dedicated to finding different and fun events for my loyal band of members in the hope of furthering their "art of enjoyment"......


The highlights
We have shared so many wonderful experiences with our members. Holidays to AUSTRIA and BAVARIA for the Passion Play, A SOUTH AFRICAN tour and SAFARI, the AZORES, BALTIC CAPITALS, CHINA, ST. PETERSBURG..the list goes on and on.


Shared experiences
Eating out together is another favourite shared experience and we have dined out with the best at many top hotels and restaurants and have had some on "high experiences" including having a private opening and nibbles on high at the Spinnaker Tower, and amazing views of London including those from the Roof top of the National Portrait Restaurant. Dinner theatres also feature strongly with regular visits to the WATERMILL AT NEWBURY, the CHOC MENIER, and the MILL AT SONNING.


The art of enjoyment...
When talking to my members about what trips they have enjoyed the best - most of them say all of them......and whilst they always like to try new experiences they agree that they would enjoy returning to some of the wonderful places and venues that we have already included in our "art of enjoyment".....